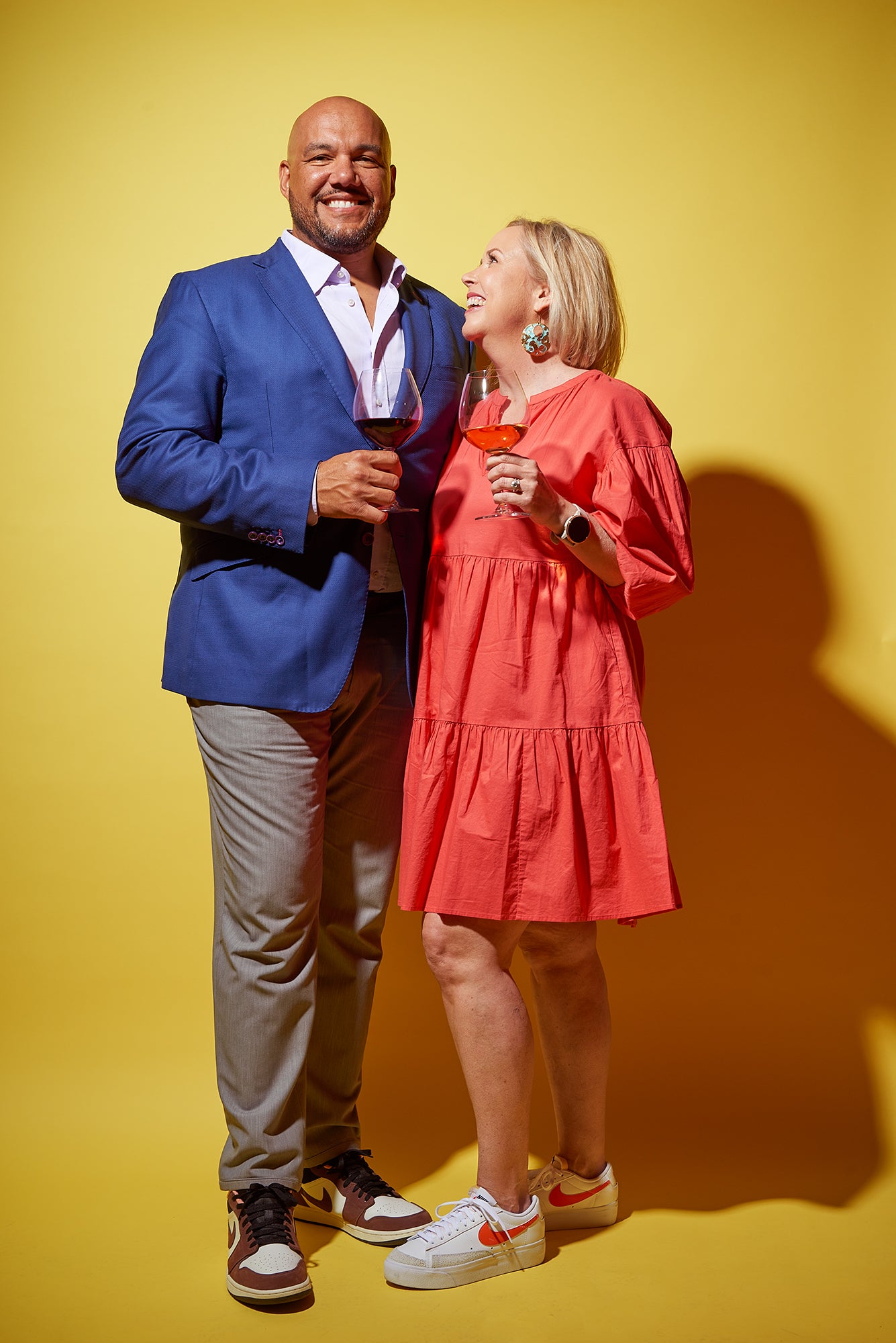 TJ and Hadley Douglas
TJ and Hadley Douglas are the Founders of the Progressive Wine Company and The Urban Grape, a full service beverage retail and e-commerce store, and gifting and events company based in Boston, MA. The Urban Grape's proprietary Progressive Scale, developed by TJ, has created a welcoming atmosphere for wine lovers to learn about and shop for wine in an accessible, customer-service focused environment. The Urban Grape was named the 2021 Small Business of the Year by the US Chamber of Commerce. The Douglases used the $25,000 in prize money from that award to launch Progressive Wine Co.
TJ's groundbreaking work in the wine industry has been profiled in Wine Spectator, The New York Times, Food & Wine, Wine & Spirits, Imbibe, Real Simple, Health magazine, MarketWatch, Eater National, Boston Magazine, The Boston Globe, and Boston Business Journal, among other regional and national publications. TJ was named one of ten "Black Drink Innovators to Watch" by the Beverage Journal.

Hadley was named to Inc Magazine's Top 100 Female Founders list in 2020. She is a frequent panelist focusing on women entrepreneurs, particularly on the importance of inclusion and allyship in the workplace. 
TJ and Hadley are the authors of Drink Progressively: A Bold New Way to Pair Wine and Food and the Founders of The Urban Grape Wine Studies Award for Students of Color. Together they serve on the Dean's Advisory Board for the Metropolitan College at Boston University. 
Founded with the 2021 vintage, Progressive Wine Company is TJ and Hadley's latest venture aimed at creating accessibility to, and inclusion in, the wine industry. #ProgressYourPalate
Learn More about TJ and Hadley's Progressive Scale - a more user-friendly way to think about wine!
Take me there!